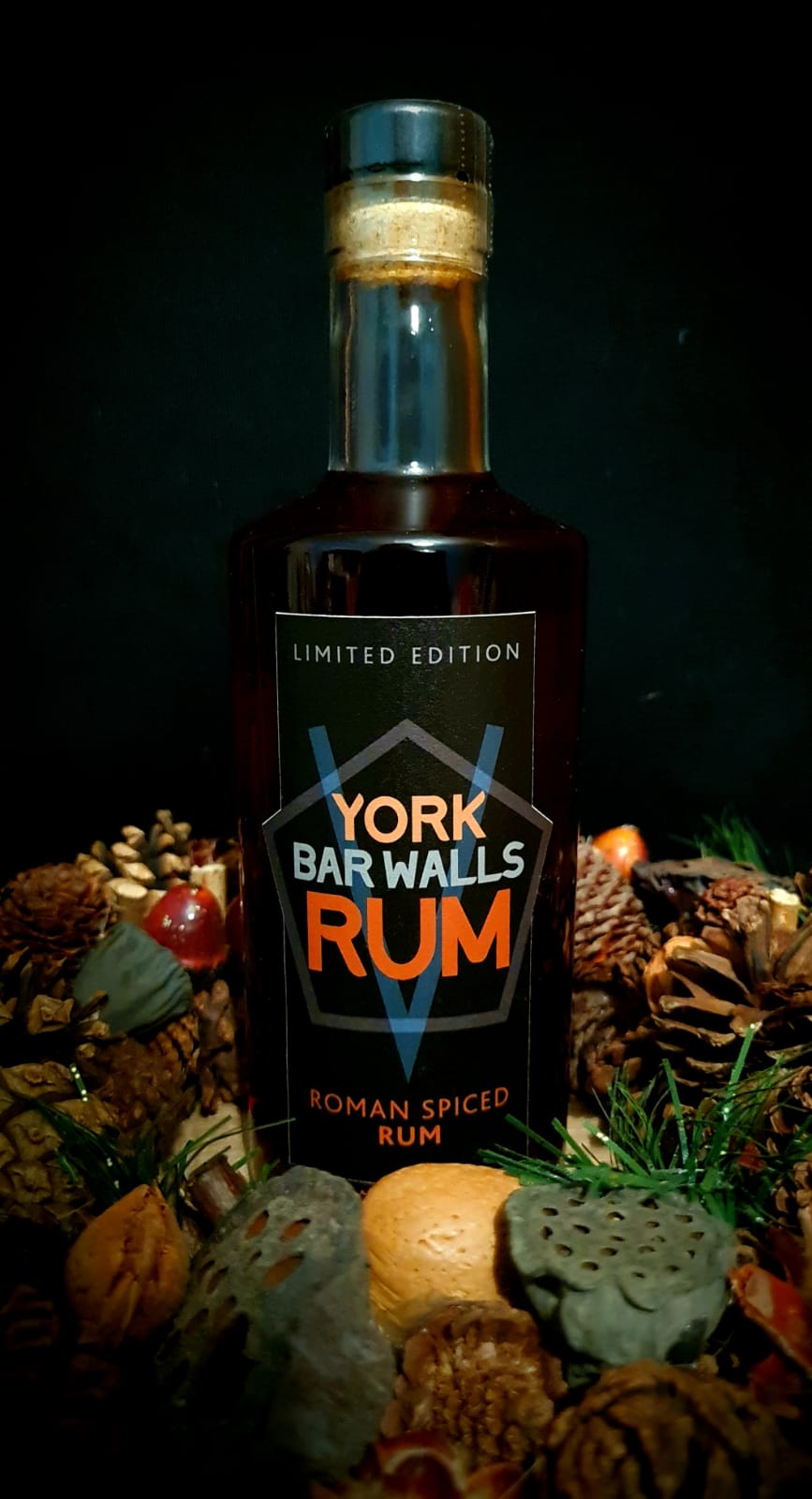 York Bar Walls Rum is a dark spiced rum that takes inspiration from the spices used by the Romans.

Cassis bark, the Emperor Nero is said to ahve burned a year's worth of Rome's supply at the funerla for his wide Poppaea Sabina in AD 65.

Clove was described by Pliny the Elder in the first century.
Nutmeg, there is some evidence that Roman priests may have burned nutmeg as a form of incense.
Orange or citrons an early version of orange were popular with Romans.
Aged in American oak giving this spiced rum a subtle underlying note of vanilla.
This limited first edition of just 62 bottles is 40% abv.